If you are looking for a reliable and efficient Plastic Pelletizing Line manufacturer, you have come to the right place. Here, we will introduce some advantages of this type of line. First, the pelletizing line has a compact footprint and a low power consumption. Second, it produces high-quality finished products. Third, it uses a split power distribution system, which ensures safe motor operation. Fourth, it includes equipment like high mixer, automatic hopper, granulator, centrifugal cyclone, vibrating distribution screen, storage bucket, etc. The main parts of the equipment include granulation, twin-screw granulation, air-cooled granulation, and water-cooled gradation.
Fourth, the China plastic pelletizing line has a variety of features that are helpful to recycling waste materials. Its unique design allows it to efficiently process plastic waste and produce new materials with high-quality products. It can also be a valuable tool for plastic recycling, which is gaining popularity across the globe. Furthermore, it's highly efficient and requires little maintenance. Hence, it's an ideal machine for companies that produce plastic pellets.
Fifth, pelletizing equipment should be able to control temperatures within several degrees. This will ensure a uniform mixture and minimize the possibility of fines. It should also be able to handle varying polymer formulations. For instance, a polymer that contains fillers might require a certain kind of cutting device and a different one for a certain formula. In addition, the equipment should allow for temperature control within several degrees of the set point temperature.
A water-ring plastic pelletizing line is a great option for recycling waste plastic material. It features a water-ring pellet cutter and can process 100-500kg of plastic per hour. It features main extruders such as SJ100, SJ120, and SJ160. Depending on the type of material you're recycling, the Chinese plastic pelletizing line can produce high-quality granules.

First, the plasticization process is done by the extruder. The screw that makes the material pellets is designed by an engineer according to the plastic characteristics. The screw is made which has excellent wear-resistance and long service life. In addition to that, the drive equipment makes the plastic pelletizing line safer. Once the material has been processed and extruded, it is time to make pellets.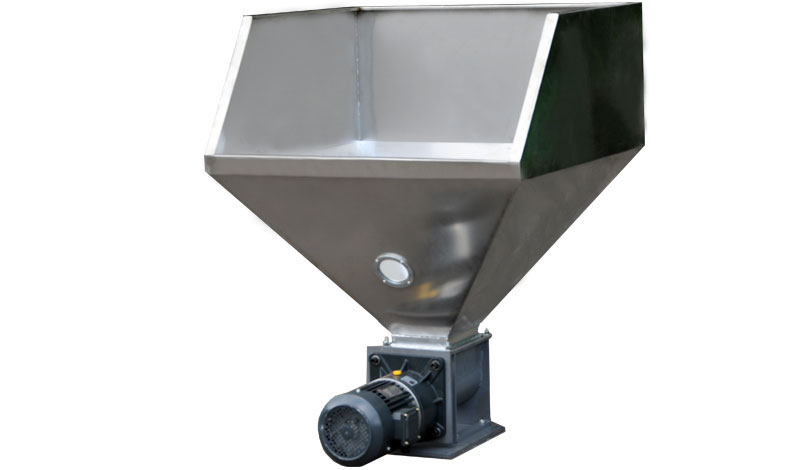 Product Details
Designation Model Screw & Barrel Motor(kw) Maximum output(kg/h) Rotary Speed(r/min) Weight(kg) Size L×W×D(mm)
Plastic Feeder
125 Φ109×125×430 1.5 400 45 85 1000×900×1170
159 Φ109×159×430 1.5 800 45 92 1000×900×1170
Yuyao Lvdao Plastic and Rubber Machinery Co., Ltd is well known Industrial Plastic Feeder Machine manufacturers and industrial Industrial Plastic Feeder Machine suppliers in China. We can make the products following the customers' requirements,like the shape,size,color,logo and other spec details. According to the different characteristics of various plastic materials to develop a batch of new products, maximize to meet the needs of customers.