Plastic crusher is one of the auxiliary machines for plastic extrusion line. It features stable operation, low noise, no pollution, and good grinding result. Aside from that, it also has long service life. The advantages of plastic crusher are mentioned below. You can choose a suitable machine according to the requirement. The following are some features of plastic crusher. Listed below are the pros and cons of plastic crusher. Choose a suitable machine:
The first important benefit of a plastic crusher is that it crushes different plastic materials. Its design allows you to crush different types of plastics with a single machine. Moreover, you can recycle the crushed plastic materials into a new product. The second benefit of plastic crusher is that it requires low power and space. Moreover, it is also easy to use. It uses a special V claw series of cutter blades that disperse bearing forces and improve cutting power. Other benefits of plastic crusher include easy replacement of cutting blades and double-wall hoppers. In addition to all of this, it also has soundproof design for long-term durability.
Moreover, a plastic crusher is an essential piece of equipment for recycling plastic materials. Plastic is an extremely versatile material and is used in bulk at the industrial level. This makes crushing machines indispensable tools for plastic recycling and management. You can find used plastic category machines on Exapro, an online marketplace that sells second-hand industrial machinery. Exapro agents can help you contact the seller and get the plastic crusher that suits your needs. This way, you can save a lot of money!
The GB series plastic bottle crusher is equipped with multiple safety devices to ensure a safe operation. Its rotary blades are settled at a V-shaped angle that ensures better cutting. The granules produced are uniform and less powdery. It is also suitable for crushing large hollow bottles, paint barrels, and chemical barrels directly. Besides, it is soundproof, which meets higher requirements. And it can even crush soundproof plastic bottles.
A plastic crusher uses a motor to rotate its blades at high speeds. This blade movement has a relative movement tendency with a fixed blade. The gap between the two blades causes plastic shearing or crushing. After crushing, the plastic particles are filtered through a screen to remove any unnecessary material. The body of the plastic crusher is made of special high-strength welded steel. This prevents shell cracking and excessive stress damage.
Plastic shredders play a vital role in plastic recycling plants. The equipment helps recycle waste plastic and reduce its size. Plastic shredders have become indispensable to efficient operations. Different types of shredders have different blade sizes and different functions. A plastic shredder will work on a wide range of plastics. This makes it easy to find the one you need. So, choose the plastic crusher that suits your needs best. You can start reaping the benefits of plastic waste today!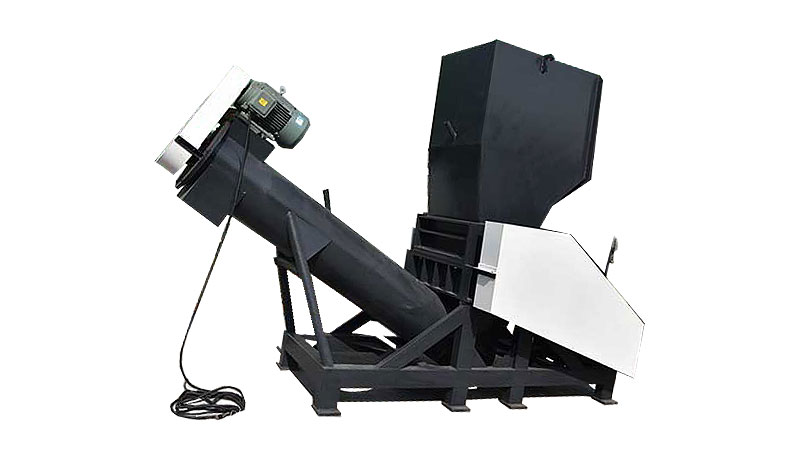 Product Details
Model Output(kg/h) Power(kw) Rotating/Fixed blades Weight(kg) Fragmentation power(kg/n)
Cutter Chamber Size(mm)
LDF-A-650- 400-600 22/4 6/4 1500 3200×1400×1800 650×380
LDF-A-800
600-800
37/5.5 6/4 2500 3200×1600×2100 800×420
LDF-A-1000
1000-1200
45/7.5 6/4 3500 3500×1800×2200 1000×600
LDF-A-1200 1200-1500 55/7.5 6/4 4000 3500×2000×2300 1200×600
Yuyao Lvdao Plastic and Rubber Machinery Co., Ltd is well known Film Crusher manufacturers and industrial Film Crusher suppliers in China. We can make the products following the customers' requirements,like the shape,size,color,logo and other spec details. According to the different characteristics of various plastic materials to develop a batch of new products, maximize to meet the needs of customers.